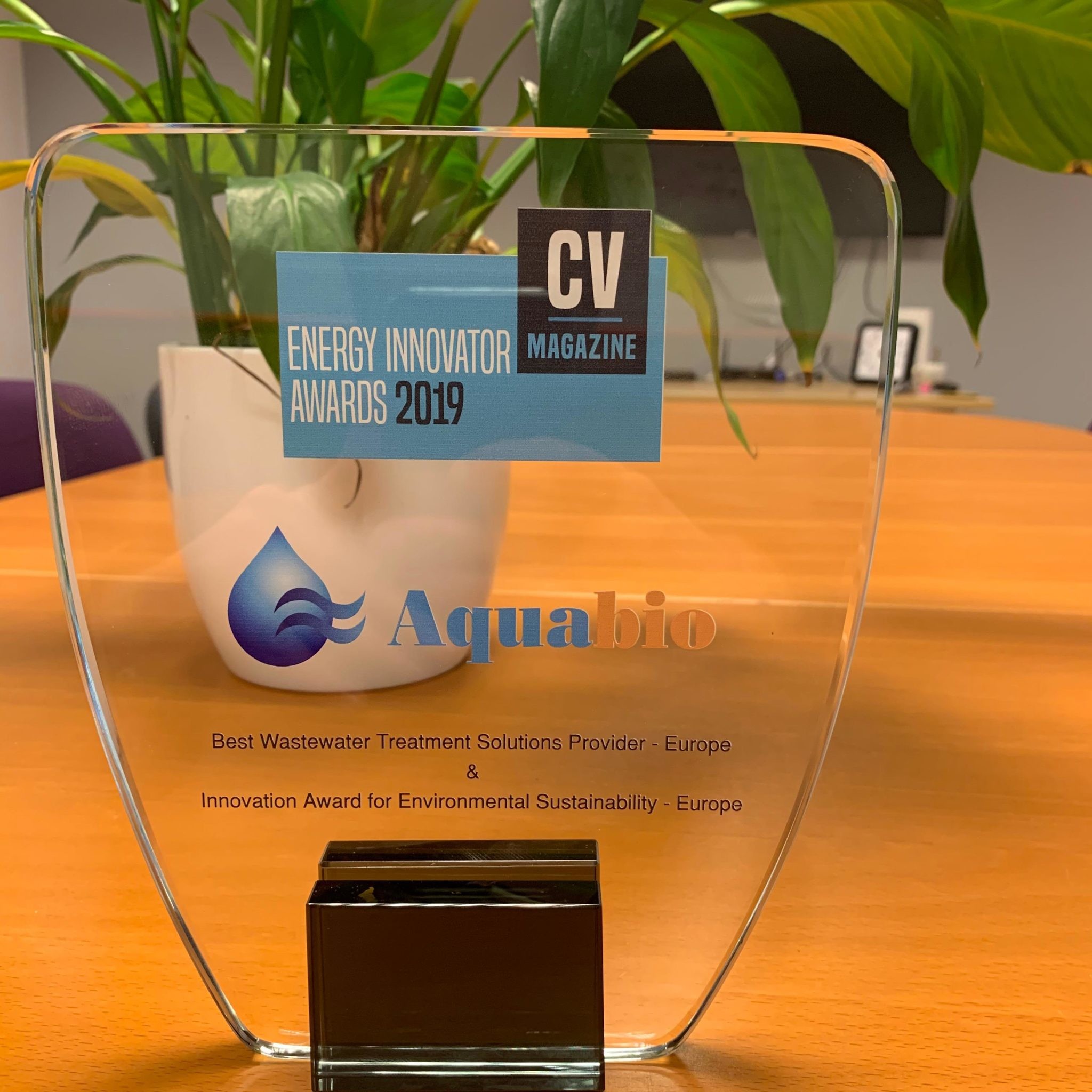 Aquabio has been awarded with both 'Best Wastewater Treatment Solutions Provider – Europe' and 'Innovation Award for Environmental Sustainability – Europe' as part of the Energy & Power Awards 2019, by the SME News Magazine.
The award recognises Aquabio's ingenuity and hard work, distinguishing Aquabio from competitors and proving worthy of recognition for continued efforts, to innovate and deliver sustainable wastewater treatment solutions to the industrial market.
Aquabio prides itself on helping companies to achieve both sustainability and corporate responsibility targets, by protecting the environment in which they operate, along with significantly reducing both water consumption and CO2 footprint.
Chris Heslegrave, Sales Manager of Aquabio said: "This award is a real pat on the back for the entire team at Aquabio and we are all proud to not only help our clients, but also do our bit to help the environment, so we can all enjoy a sustainable future".