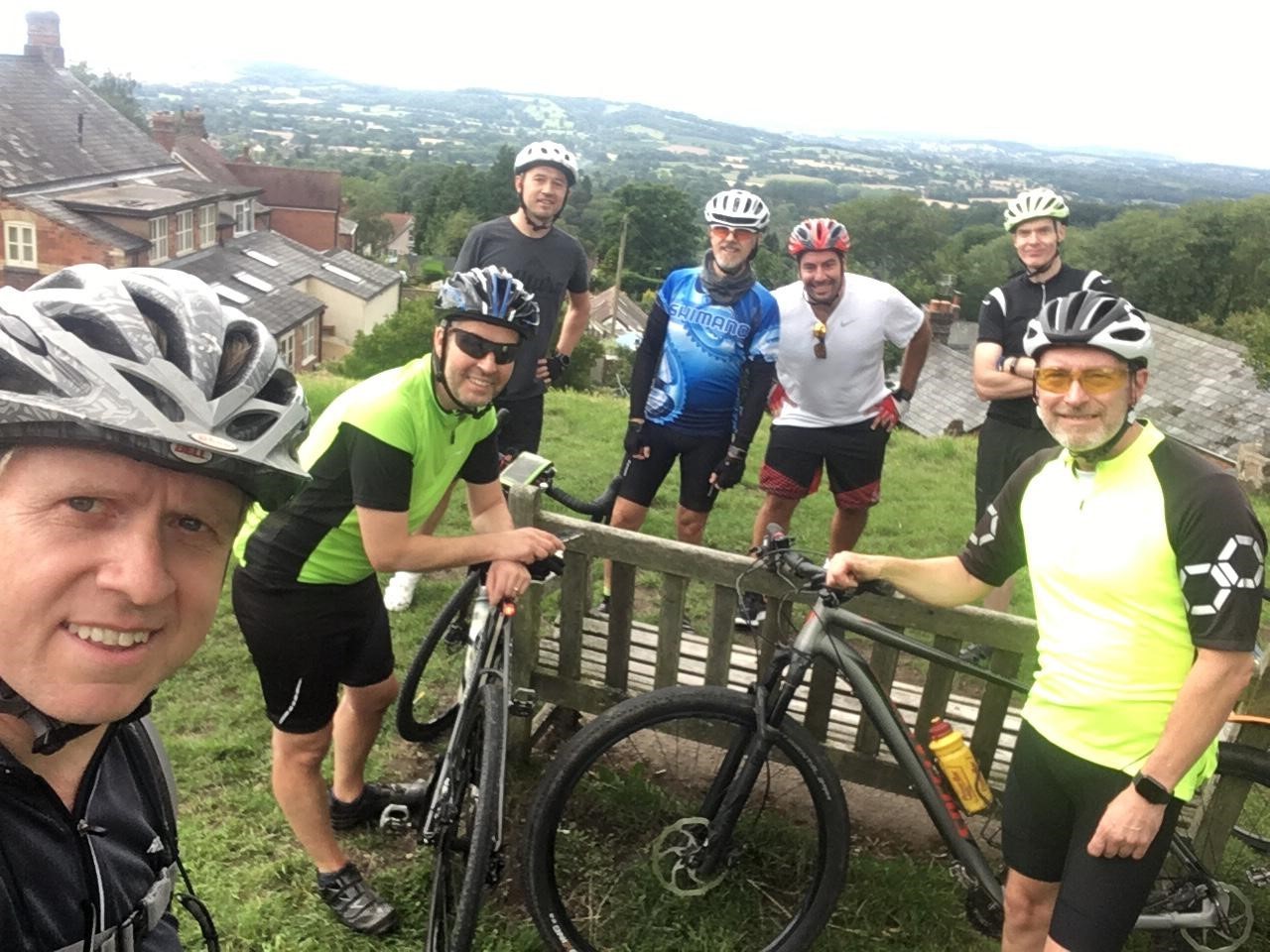 Worcester based company Aquabio Ltd, specialising in industrial water re-use and anaerobic digestion, have donated the proceeds of their SHIFT scheme to Bike Worcester, a local volunteer group with the aim of supporting more people to choose bikes as a regular mode of transport.
Aquabio set-up the SHIFT scheme (Sustainable Health in Future Transport) in 2017, where employees log the distance cycled over the year using Strava, and the company donate 2.5p to a worthy cause for every km travelled by bicycle.
Terry McCarthy, Managing Director of Aquabio said "The SHIFT scheme has transformed the way we think about transport at Aquabio. Using a bike to travel to the office, to construction sites or to meetings is now seen as a normal activity, and we're seeing our team then using bikes more in their personal lives. As a result, year on year we are seeing more employees choosing to travel by bike. We've previously donated the money to Sustrans and Cycling UK, but it's great that Bike Worcester can use the money to raise awareness of the benefits of cycling, and to liaise with the councils to improve facilities locally, which should result in more people travelling by bike."
Bike Worcester is a local multi-organisational group that has been set up specifically to identify actions that can be taken to make it easier and safer for more people to cycle around the City, to help encourage more people to choose active travel for local transport.
In 2019 Aquabio employees travelled a combined total of 39,001 km by bike, 21 of the 32 employees choosing to travel by pedal power, resulting in a donation to Bike Worcester of £975.03.
More than 1000 Aquabio commutes took place by bicycle over the year, mostly from Worcester to the head office in Hallow, to the office in Stirling, and from Boston in Lincolnshire to the operational site at Cucina Sano. There were also longer commutes to the office from places as far afield as Malvern, Wednesbury, Cannock, West Bromwich and Rowley Regis. A number of employees also combined travelling by train with cycling. Aquabio have now supplied 25 bikes to employees as part of the Cycle to Work Scheme, where the bike is funded by an employee salary sacrifice and payments spread over a year, resulting a substantial discount in the cost of the bike to the employee.
Gary Woodman, Chief Executive of Worcestershire Local Enterprise Partnership, said: "This is a fantastic scheme by Worcestershire business Aquabio embracing a sustainable transport within their workforce, alongside donations to further encourage the use of these alterative transport methods. As part of our energy strategy for Worcestershire, it is important that more local businesses adopt similar practices to encourage greener forms of transport and contribute to creating a healthier workforce and community."
Lyndon Bracewell of Bike Worcester commented: "We are delighted to receive the money from Aquabio, and recognise the benefit the scheme is having on the wider society in Worcester by taking cars off the roads. This is a clear example of how modal shift in transport is possible on a local level, where the activity is enabled and encouraged. At Bike Worcester we're happy to support other local companies to make the SHIFT, or support their employees in other ways, and would welcome the Worcester community to get in touch to discuss supporting their employees in choosing active travel."
For further information, please contact Chris Heslegrave, UK Sales and Marketing Manager – 07557 330 958