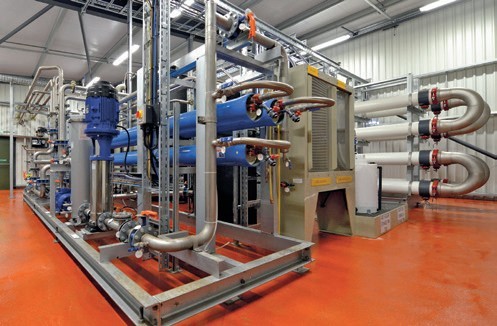 Client
Wyke Farms is a family owned dairy processing company located in the heart of the Somerset countryside. Founded in 1861 the company is well known for producing a range of multi-award winning Cheddar products as well as becoming the first national Cheddar brand to be 100% self-sufficient in green energy.
Project requirements
Treatment of all process waters to surface water discharge and tertiary treatment to potable water quality to the prescribed concentration values of the current UK water supply regulations.
Solution
Complete turnkey solution:
Low energy AMBR LE™ with slot aeration, ultrafiltration, reverse osmosis membranes and UV disinfection.
Totally automated, with our standard
| PLANT PERFORMANCE | |
| --- | --- |
| Volume for AMBR LE ™ Treatment | 750 m3/ day |
| Volume of RO Permeate | 300 m3/ day |
| Design COD Load | 1,275 kg / day |
| BOD from AMBR LE ™ | < 10 mg / l |
| TSS from AMBR LE ™ | < 10 mg / l |
| RO Permeate / UV | Suitable for reuse |
BENEFITS FOR THE CUSTOMER
Lower water consumption and wastewater volume with improved discharge condition
Low energy consumption, flexible operation and energy management
Improved water security, especially in dry periods
Environmental benefits of reduced water footprint
Consistent high grade water quality for reuse in the factory
Low energy water reuse in keeping with Wyke Farms 100% green strategy