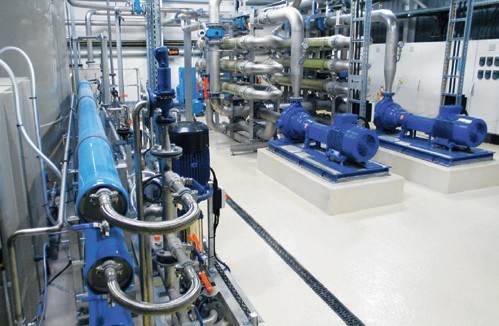 Client
Marmite was conceived in 1902 as a by-product of beer brewing, and a manufacturing factory was soon opened in Burton-on-Trent where it still resides today. Marmite is now a trademark owned by Unilever, the world's largest producer of food spreads.
Project requirements
EGSB anaerobic pretreatment with AMBR™ post treatment to discharge to sewer and reverse osmosis to produce boiler feed water. Partnership with EGSB anaerobic treatment plant supplier.
Solution
Complete turnkey solution:
AMBR™ bioreactor with slot aeration, ultrafiltration and reverse osmosis membranes and sludge treatment storage.
Totally automated, with remote access for plant monitoring.
| PLANT PERFORMANCE | |
| --- | --- |
| Volume for AMBR™ Treatment | 600 m3/ day |
| Volume of RO Permeate | 270 m3/ day |
| Design COD Load | 2,100 kg / day |
| BOD from AMBR™ | < 10 mg / l |
| TSS from AMBR™ | < 10 mg / l |
| RO Permeate / UV | Suitable for reuse |
BENEFITS FOR THE CUSTOMER
Lower mains water consumption
Wastewater discharge cost saving to sewer – significantly lower volume and concentrations
Consistent high grade water for reuse in boiler feed water
Environmental benefits of reduced water footprint
Biogas production from EGSB for use in factory boiler
Reduced treatment of boiler feed water and blow down