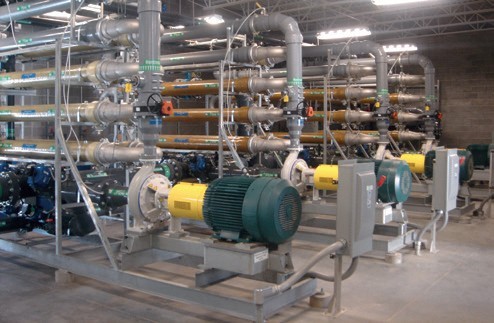 Client
General Mills is a leading supplier of baking and other food products to the food service and commercial baking industries. Founded in 1866 they are now one of the world's largest food companies, selling food products in over 100 countries.
Project requirements
Providing process water for wet scrubbers and demineralised boiler feed water. Design and Engineering in partnership with US contractor.
Solution
Complete turnkey solution:
Primary treatment tanks, jet aeration, ultrafiltration and reverse osmosis membranes.
Design, testing and commissioning support.
PLANT PERFORMANCE
Volume for AMBR LE ™ Treatment
1,895 m3/ day
Volume of RO Permeate
950 m3/ day
BOD in influent
1,300 mg / day
BOD from AMBR LE ™
< 10 mg / l
TSS from AMBR LE ™
< 5 mg / l
RO Permeate
Suitable for reuse as process water and boiler feed water
BENEFITS FOR THE CUSTOMER
Lower mains water consumption and wastewater discharge
Environmental benefits of reduced water footprint
Wastewater discharge cost saving to sewer – significantly lower volume and concentrations
Consistent high grade water for reuse for boiler feed
Reduced treatment of boiler feed water, reduced blowdown
Enhanced corporate social responsibility profile