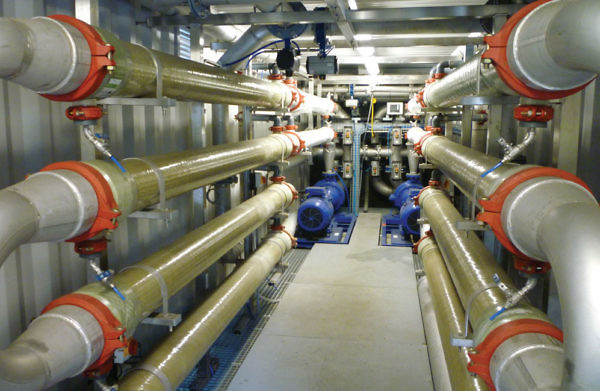 Client
Butcher's Pet Care specialises in the production of high-quality pet food products. The company has grown substantially in recent years and currently produces approximately six million packs of pet food each week from its production facility in Crick, Northamptonshire
Project requirements
Upgrade/replacement of existing treatment facility to an AMBR™ effluent plant to achieve nitrification treatment to stringent watercourse consent.
Existing primary treatment assets to be utilised,  including inlet screening, balancing and DAF treatment, with conversion of existing SAM tank to AMBR™ Bioreactor with jet aeration followed by ultrafiltration membrane separation.
Solution
Additional balance tank, AMBR™ plant comprising bioreactor tank and containerised ultrafiltration membrane separation
Totally automated, with remote access for plant monitoring.
| Plant performance | |
| --- | --- |
| Volume for AMBR™ Treatment | 500 m3/day |
| Design COD Load | 775 kg/day |
| Design Ammonia Load | 115 kg/day |
| BOD from AMBR™ | < 10 mg/l |
| Ammonia from AMBR™ | < 2 mg/l |
Benefits for the Customer
Significant reduction of tankering costs by minimisation of effluent disposal
Utilisation of existing assets to reduce capital costs
Containerised solution for UF membranes – reduced plant footprint and onsite installation costs
Reliable achievement of watercourse consent limits
Enhanced corporate social responsibility profile